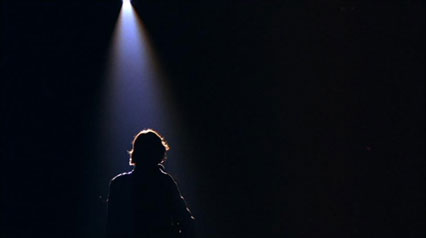 ( Missing my brother)
I put on the smile,
The mask that hides
What's inside my sad heart.
I stand on Life's stage
And try hard to pretend
That I comprehend.
The spotlight shines on me
While people wait for my act.
They try hard to see if
My mask will crack.
I start my dance
A sad clown with stage fright,
Prancing across Life's theater, caged.
Like a puppet with no will of my own
Under the puppeteer's guidance
I'm a costume fool
With a hypnotic cadence.
So familiar, the sweet song of Life
But it cuts like a knife.
When his song is now gone.
They say the show must go on
Yet how can I perform
Through this storm.
Copyright © 2013 Glynis Rankin