This week
Five Sentence Fiction
word is Strength.
Missed understood and under appreciated; he stood on the ice a man seeking destiny. Heralded a superstar worldwide, he proudly represented the colors of a nation that considers him an afterthought. A man of color on the world stage having beaten back stereotypes and winning with world records. Yet in his country, he's seen as aloof, even the antagonizing, black man in a white man's sport. So he wasn't perfect, no one is a machine, he still stood tall in the face of his defeat.
~~~~~~
In his words:
"The world audience, they appreciate it," Davis said. "They know the best skater

doesn't always deliver

on the day. I'm not sure about Americans. Hopefully, someday they will."
He still has a chance at history, if he wins a medal for the 1,500 he could be just the third American male to win 5 medals as a

speedskater

. I still believe.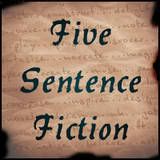 Thank you
.
..
.
please join in
Copyright © 2013 Glynis Rankin