Trifextra
Weekend!
Welcome fellow Trifextrans, this weekend the lovely people over at Trifecta are looking for a 33-word explanation of what scares you (character) My contribution is called
Cursed Computer
.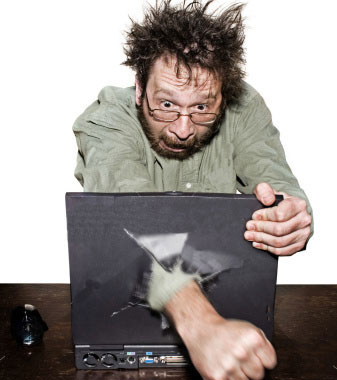 My computer flew across the room
"Hey! What's wrong?"
"45 times I've written a master piece!
Each night I hit save and every morning I find nothing but a blank page.
It's cursed!
Thanks guys! Why not join the fun...
Trifecta
Copyright © 2013 Glynis Rankin