So in light of the month I will be talking about poems and different Poets.
First up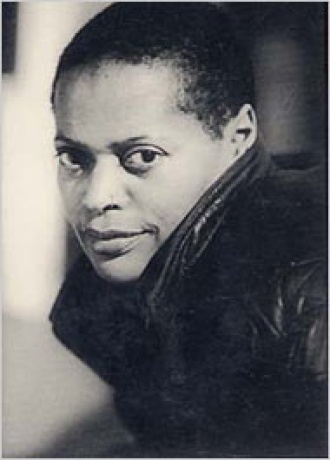 Sapphie author/poet
Everyone probably knows this author of Precious and the Kid ( not a sequel) But few will probably know that she has also published books of her poetry which most were found in the many publications she submitted her work to like Women on Women, Queer City and War after War as well as many others.
Her latest book is Black Wings and Blind Angels
Sapphire became a semi-celebrity for the harsh poems of abuse and recovery in her first book, American Dreams; she then made waves for the huge advance on her novel Push. This second volume of verse finds her less aggressive, mixing her hostilities and anxieties with a newly bemused nostalgia….Among the free-verse persona poems Sapphire even strews a few sestinas. This isn't to say she's gone soft: as in Push, her compulsively consumable stories of trauma explore the far reaches of hell before coming up for air and angels. As if to remind us that she's still dangerous, one of the volume's central images is a so-called Indian wolf trap- a salt lick that hides a razor. —Publishers Weekly (excerpt)
BROKEN

I think everything in me has been broken. The shiny ceramic red heart lies on the floor in shards, its light that used to flash electric now glows steady in the dark. Outside the window I watch the souls of my mother and father wrapped in black shawls ride down the river, weird water, in strange boats. They are without hearts, liver, feet—except soles, they are all souls now. I am here in my time, lit, broken, fire burning, full of holes. Vibrating at last, light, life, mine. At last, broken.
—poems from Black Wings & Blind Angels
Got to love that Right!